Will the escape into digital illusory worlds soon be all we have left?

The fact that we are losing privacy due to the numerous social networks, that we have access to today, should be known to most people by now.
But what happens when the generation of so-called "silver surfers," i.e., people over 50, suddenly takes a real plunge in terms of social media presence?
Could the Corona pandemic even change something in the typical user profile or the general way of using social media?
Considering that the age groups in question are often not very well versed in data protection issues and their children being the actual main users of social media platforms such as Instagram, TikTok or Snapchat, we think this phenomenon is more than worth taking a closer look at.
Admittedly, some social media platforms are not completely new territory for the silver surfer. For some of them, the platform "Wer-kennt-Wen" (Who Knows Who), which reported almost ten million users at times between 2006 and 2014, mostly in Germany, marked their entry into the world of social networks. In retrospect, interesting behavioral patterns can be discerned here. In addition to students, managers and local politicians, numerous middle-aged citizens with no social or public relevance were also up to their tricks on Wer-Kennt-Wen. To put it casually, a real competition quickly broke out among the "normal people" to see who could count the most people among their so-called friends within the shortest possible time. Rationally speaking, the platform was misused in some places as a kind of social prestige tool that operated regardless of any interpersonal relationships that could be found in the real world.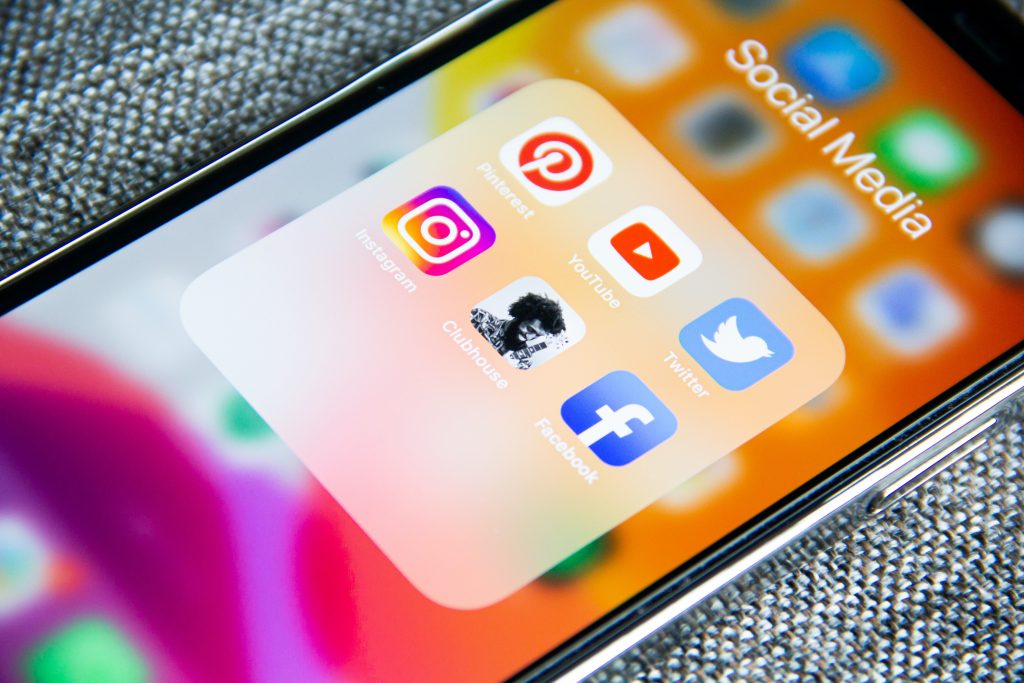 The fact that Facebook and Instagram, with 3 billion and 1 billion users worldwide respectively, are now operating in completely different spheres no longer seems to be a secret.
Due to these exorbitant figures, Facebook in particular has been of enormous market relevance for several years and nowadays offers almost unlimited opportunities for companies and advertisers of all sizes.
In summary, "The Social Network" has grown in the 15 years of the company's existence from a small fraternity of students sharing information online to the world's largest social network. The secret to its success seems to lie in the fact that Zuckerberg & Co have been able to meet the growing demands of users more and more over the years. Facebook doesn't just connect people with other people – it connects people with brands, products, services and information of all kinds in an effective and unique way.
The evolution of Instagram, however, hardly seems less impressive when you consider the evolution of a dull smartphone image gallery in 2010, to the second largest social network in the world. As most people probably know, Instagram is now part of Facebook – Zuckerberg's fingerprint is accordingly clearly visible there as well. Viewed soberly, the most significant differences to Facebook today lie in the design, the user interface and, above all, the age of the users.
We ask ourselves how different age groups use these two networks in particular and which of their features can be classified as particularly beneficial to which generation?
To start, here are a few facts about the demographics of both platforms:
In a direct comparison, Facebook clearly has the older users. It is possible that many people between the ages of 18 and 30 now perceive "The Social Network" as boring and no longer hip enough. Some even see it as a kind of private news channel, a personalized web store, or a mouthpiece for older, dissatisfied people whose political values and convictions are loudly proclaimed there. In 2019, 65% of all Facebook users were younger than 35, but people over 35 appreciate the factor of local networking in small or even larger communities and localities, as well as the opportunity to comment personally on news-related, more controversial topics that affect the common good. In fact, however, the focus of the somewhat older Facebook community is clearly more on reality-related topics that lie blandly within the extensive sphere of influence of comparatively more insignificant individuals.
Instagram, on the other hand, is more modern and hip than ever! Just consider that Cristiano Ronaldo, with nearly 340 million followers worldwide, can count more than a third of all Instagram users among his followers. Presumably, more than half of his fans are young men who dream of a career in soccer or have a deep-rooted passion for the sport. From this example, it quickly becomes clear what is happening primarily on Instagram these days; young people are looking for inspiration and want to follow their idols, role models and crushes at every turn – and indeed: the vast majority of stars give their fans deep insights into their private lives on Instagram and thus present themselves in seemingly tangible proximity. This is one of the reasons why "Insta" has fallen into disrepute for being more "appearance than reality" and for conveying impure values and convictions, especially to adolescents in important phases of self-discovery. In my opinion, this is justified to a certain extent, because not everyone – especially not everyone of adolescent age – is mentally stable and realistic enough to view the lifestyle that is now exemplified on Instagram, and not just by superstars, with the necessary distance and perceive it primarily as motivation, inspiration or simply as temporary entertainment fare.
So what impact has the pandemic and the associated legal requirements had on social media usage behavior?
Apparently, the pandemic played right into the hands of social media, especially Facebook and Instagram: according to a recent survey, 75% of all people surveyed across Germany say that they not only spend significantly more time on social networks since the start of the pandemic, but also have a significantly greater presence there, as evidenced by increased creation of posts, stories or comments.
The respondents included people of all ages, but I find it particularly remarkable that the social media hype of recent years only seems to have really spilled over to older people as a result of the pandemic. It almost seems as if the contact restrictions and social restrictions have been more bearable and perceived as less terrible in many places due to the more intensive use of social media.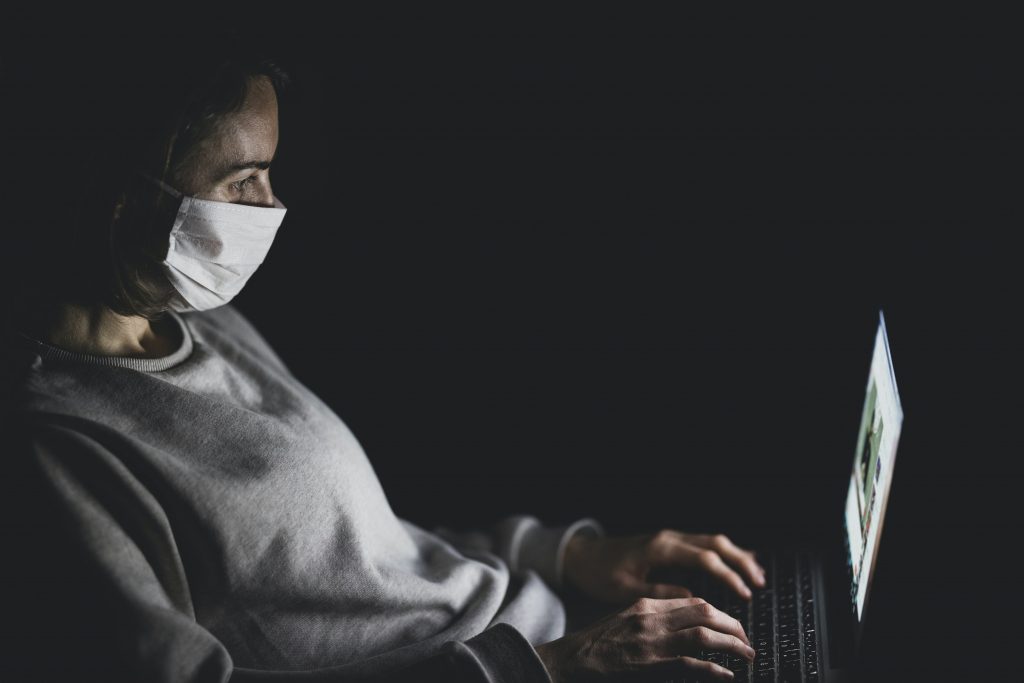 I can absolutely rely on this!
Just look at the daily activities of users who obviously belong to the older generation and apparently have little experience on social platforms; during the Pandemic, the majority of these people did nearly hourly express either their displeasure at the meanwhile inhumane conditions, which politicians had evoked by their output restrictions and interferences into the social life, gave vent to their feelings about lateral thinkers and/or deniers, or tried in sly way to become fair the opinions of all involved people in aforementioned discussions, while secretly putting in preliminary work, in order to receive numerous votes within the election for the upcoming local chairman. However, most of these suspect behaviors of people, that were brought about by the excess of their free-time and the massive boredom, they had to deal with, are not to be condemned in any way – the pandemic affected all of us and each person had his or her own way to get through this completely new type of crisis more or less unscathed. If we're honest, Marc Zuckerberg & Co deserve a tribute at this point, because without social networks as they are with us today, many people would have been almost completely out of touch with the outside world during these times. It's hard to imagine what catastrophic consequences this could have had for many a psyche.
Let's take a look at the use of Instagram from this perspective.
In fact, the increased use of Instagram during the pandemic should be viewed somewhat more critically than that of Facebook, because as already mentioned, I see Facebook's greatest dangers in its role as a massive consumer of time and increased risk factor in terms of individual reputation within certain, more or less relevant groupings. Instagram, on the other hand, has already proven before the Pandemic, to potentially be a serious threat to the mental state of young people and has not infrequently led to devastating dramas. While more time was spent on Facebook looking for inexpensive wooden slats for the new carports or similar DIY-Projects, watching video tutorials of the latest vegan trend dishes or browsing press articles by Christian Drosten and other famous virologists, younger people hung out on their Insta feeds in droves, watching influencers and celebrities celebrate the "good life" while frustration with their own current situation steadily increased. Without realizing it, most of these young people unwittingly entered a kind of vicious circle of online interests communicated through actions and the resulting daily confrontation with seemingly intentional content perfectly tailored to the user. In short, on Instagram, you show the most interest in topics that the very posts you spend the most time on are about. As a conclusion, the algorithm "rewards" you with more and more posts that reflect those very topics. In fact, the top priority of all social networks is to provide as many users as possible with the most pleasant user experience. You could almost say that even your mother
doesn't know you as well as Facebook & Co's databases do.
The worst thing about it?
Especially young and naive people are often not aware of this fact at all!
The sometimes fatal ignorance about the transparency in social networks and the Internet in general became almost painfully aware to me personally during a conversation with an acquaintance, probably in her early twenties. While the conversation began quite promisingly, the mood actually changed very abruptly when the topic of social media and social networks was broached. Within moments, an exuberant, slightly tipsy girl turned into a pensive and broken-looking sad sack who expressed her displeasure that social networks – in this case Instagram – were responsible for massive losses in her personal self-confidence. When I asked her to elaborate on the aforementioned claim, the young lady pointed out that all the posts she gets on her feed depict the perfect lives of seemingly flawless models in the most idyllic, breathtaking places in the world, wearing the most expensive and trendy clothes ever. Not to mention the equally flawless prince charming who appears after you've finally spent four or five minutes on these very profiles and then, to top it all off, order the pink anti-eye-ring jade roller, which is available today at a one-time offer with the discount code "Kylie15".
It almost seems as if Marc Zuckerberg and his employees are in full swing to create a population plagued by insecurity and self-doubt.
Perhaps in order to gain even more influence on global social aspects in the future and create near-total transparency of the individuals of our race?
What do you think about this statement – does Marc Zuckerberg really just want to expand his power and global influence or does he actually care about his users and just want to offer them the best possible user experience?
Even if this statement may sound a bit cynical at first – the scenario described takes place every day all over the world and, as already mentioned, is associated with sometimes far-reaching consequences. In my opinion, social networks represent a serious potential danger during the pandemic, especially for young, unstable and naïve people, which in most cases – if at all – is only perceived as such much too late. For adolescents in particular, the pandemic was associated with radical interventions in social life, which is often one of the most important elements of character formation and personality development. Accordingly, the effects on the individual can be unpredictable when the entire social life takes place for years in a digital illusory world in which everyone is happy, exuberant and content, while in the real world there is a previously unimagined level of loneliness, frustration and fear.
On the other hand, social networks in their original function as digital contact portals also held remarkable advantages for numerous people. Certainly, portals such as Facebook provided a showplace for millions of people worldwide to connect in some way with like-minded people who were facing complete loneliness and an irrepressible urge for social interaction due to sometimes drastic contact restrictions. For these people, being able to share thoughts or stories of suffering during this time may have been invaluable in restoring a sense of cohesion and belonging.
In summary, I continue to argue that whether social networks are positive or negative for the population during the pandemic depends on two key factors. One is age, and the other is the general mental state, the user has entered the pandemic with.