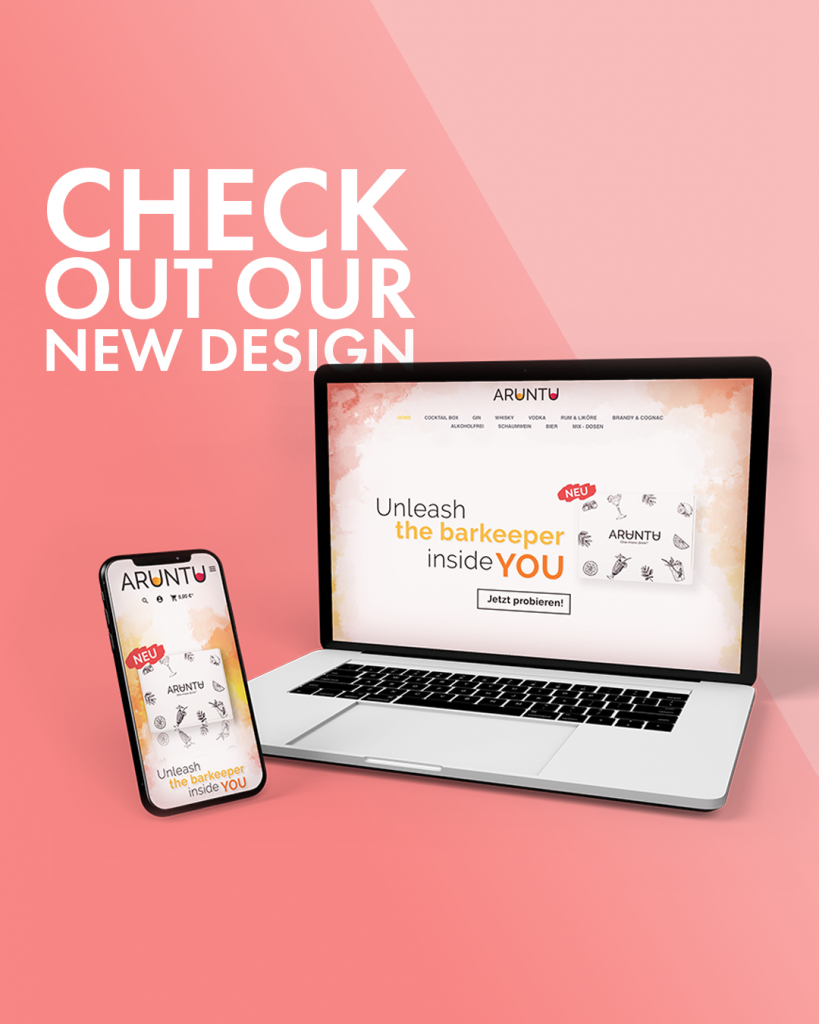 For a long time we have been working on it – a lot of effort, dedication and time has been invested in this project and we are all more than excited to finally be able to report about it: Aruntu appears in a new design!
In order to adapt to the needs of our customers and to ensure constant optimization and improvement, we have made some exciting changes.
From now on our website presents itself in a brighter light and with a more user-friendly layout!
Our product range has been extended & exciting features will follow in the future.
We would like to take this opportunity to thank all our customers who have made our growth possible! We are incredibly grateful for our constantly growing community!
Get your own impression and unleash your inner barkeeper on Aruntu.de!