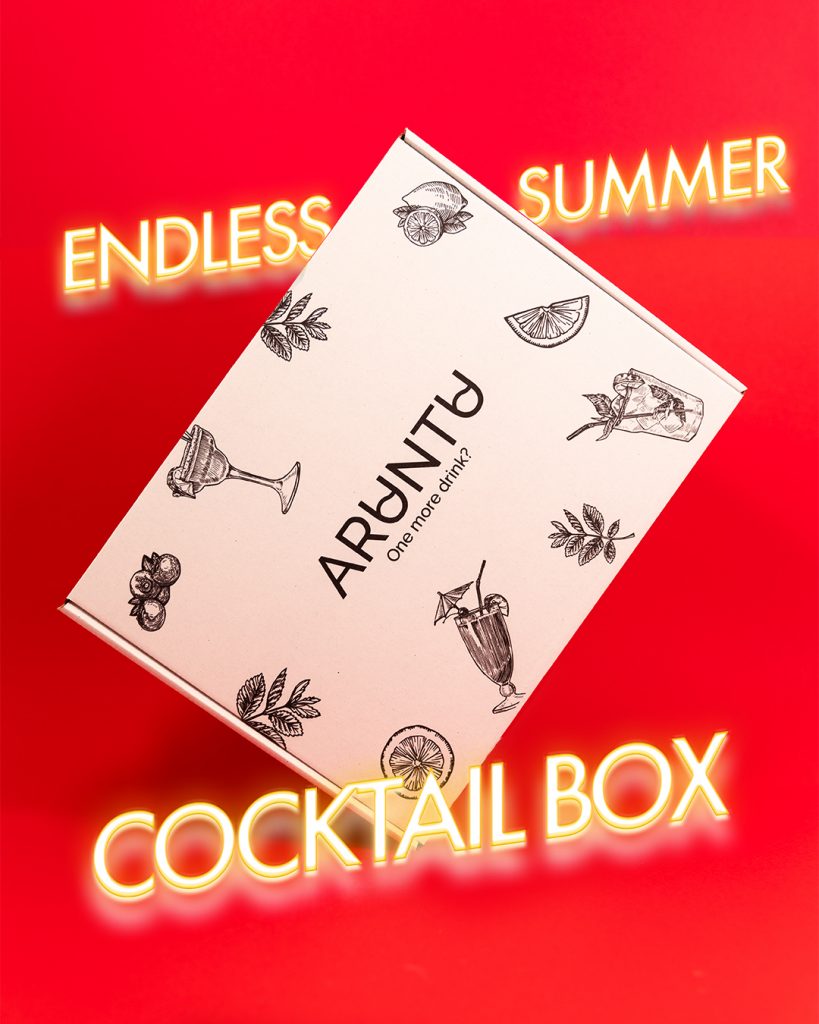 Aruntu is ready for the summer – are you too?
We have all been waiting for the warm & sunny summer days to finally enjoy an ice-cold drink on the beach or maybe in good company on a BBQ evening. Aruntu is aware of that and has, therefore, released just the perfect kit for you – The Endless Summer Cocktail Box!
This magical kit consists of 4 stunning cocktail recipes along with the exact amount of all the ingredients required to make a total of 8 cocktails! On top of that, Aruntu's Endless Summer box also includes a one-of-a-kind cocktail for you: The SARAKKU Spirit Cocktail.
This sensational & flavourful cocktail consists of the distinctive main alcohol base "SARAKKU" – the newest liquor in the world that is, for the time-being, exclusively offered in this cocktail box! In other words, you could be amongst the first few in the world to try out this new exquisite liquor by getting your own cocktail box here!
Aruntu still has a big surprise for you! By posting a picture of any of the cocktails you made on Instagram and mentioning Aruntu's Instagram account (@aruntu.de), you could win a surprise box! The surprise box will have a value of up to 50€! More information regarding this surprise is available on the flyer inside the box 😉